Introduction
In our previous post we have outlined the importance of a mobile optimised website to reach high rankings in Google especially after the full implementation of the mobile first indexing factor. The importance of mobile devices is also strictly related with their usage increase.
Mobile usage in Hong Kong
The overall internet population in HK Counts 6.79M of people, 6.2M of them are active mobile internet users and they spend an AVG of 3 hours per day browsing online ("Digital in 2020 in Hong Kong", We Are Social and Hootsuite Report). One of their top mobile searches is "available near me".
The "near me" searches and the new location extensions
Over a period of one year itself, these searches have recorded as much as over 100% growth rate on a global scale. This is because more and more consumers are turning online before actually making their way to physical stores located near them. It's imperative for businesses collaborating with Google Ads to not just help clients easily locate your business, but also figure out the way in which your online marketing is impacting offline performance.
You can use location extensions to insert information about your physical store for online advertising platforms, be it search, display or YouTube.  This can include your address, business hours, directions etc.
A section of users threw light on the challenges that would come in the way of setting up location extensions without having a track of the right Google My Business account that needs to be linked to. Google took notice of this hitch and soon came up with the option to choose your locations from the search engine's own lists of business chains.
So, in order to build a location extension, all you need is to simply pick a preferred business chain with a few clicks and get started. Google will do its part by checking on factors like website domain and country to ensure the chain is well suited for your business. After that advertising agents will make use of location groups to zero down on targeted locations within your chosen business chain.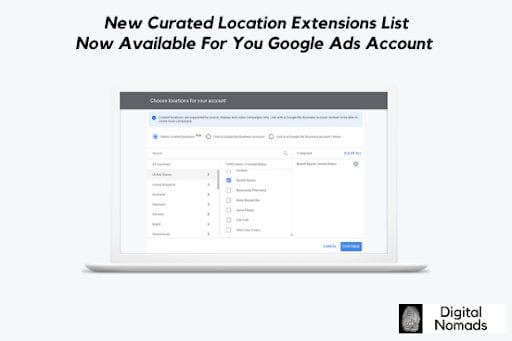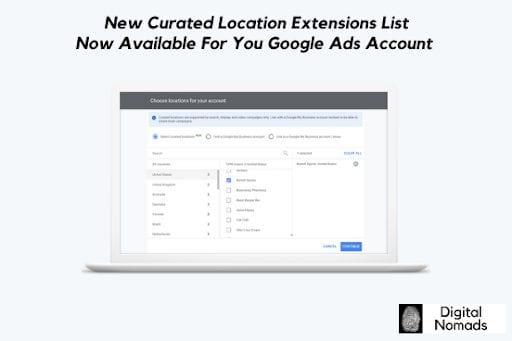 Google makes use of the identical location information for its location lists (containing precise details) that gives life to Google Maps. At present, Google has its control over 22,000 business chains, and this number can only be expected to increase over time. Apart from being more efficient than a physically handled Google My Business Account, the best part about these is the fact that they are all verified. So, these not only have a record of lesser number of missing locations, but also allow all locations to report visits in physical stores.
Conclusions
Webrooming is an important trend that Hong Kong retailers cannot ignore especially with the ease of Covid lockdown measures. An increasing number of consumers research products online before buying them in a physical store. Why missing out on these sales?
As a leading digital marketing agency in Hong Kong we have helped different companies to increase their offline transactions through the set up of right Google Ads tools. If you are interested in knowing how you can turn online traffic into offline clients get in touch with us!