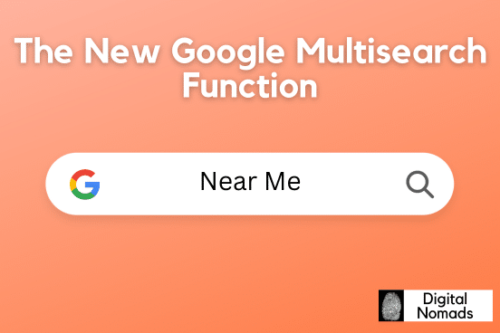 Google's New Multisearch Will Be a Gamechanger for Digital Marketing
Intro
In today's fast-paced world, we rely heavily on technology to make our lives easier and more efficient. And with the latest advancements in AI-powered technology, Google is taking it to a whole new level.
With next-generation tools like Google Lens and Google Assistant, exploring information has become more natural and intuitive than ever before. From identifying objects in real-time using your smartphone camera to asking questions and getting instant answers through voice commands, these cutting-edge features are changing the way we interact with technology.
In this blog post, we'll explore how Google's next-gen AI-powered technology is making information exploration more visual, natural, and intuitive for users worldwide.
Google multisearch will power a new generation of marketing tools
Google search is about to get a whole new set of tools to advertise products—and a new set of challenges and skills to compete for attention with competitors. The days of search engine optimisation strictly focused on words content are coming to an end.
With Google's host of new AI-powered search features, applications like Google Lens and Google Assistant will create new ways to help customers find your product. With these tools come new challenges. The companies that continue to be up-to-date on these new digital marketing strategies will reap great rewards that can set them apart from their competition, while those who stubbornly cling to older methods as primary drivers of advertising and digital marketing will be left in the stone age.
Google Lens and visual search
Google Lens is an incredible new AI-powered Google search app that enables users to search via picture rather than text. Rather than searching with a series of keywords or whole sentences, users are now able to search for anything via a picture they've taken on their camera.
Google Lens not only has the power to identify pictures, it also draws meaningful connections between the searched picture and billions of other pictures on the internet, which result in accurate information being returned. Learning to harness this powerful AI-based tool will be essential to the future of digital marketing, as more and more users begin to use Lens to search for products visually rather than with traditional keywords and search terms.
The possibilities this opens up for marketing are endless. Potential customers can see a product they like passing by on the street, snap a photo, and be served information not only about the brand and product information, but also about where it can be purchased.
The challenge for marketers will be to learn to utilise this technology to ensure that potential customers searching a product visually will be connected to the desired platforms and online locations. Using an experienced Hong Kong based digital marketing agency is the best way to ensure that your products stand out and utilise best practices for mix-and-match search.

Google Assistant and the rise of predictive technologies
AI assistants like Google Assistant have already changed the way consumers buy products. Voice commands shorten the path to purchase by allowing consumers to simply vocalise things they need and have them delivered to their doors.
The next step in AI assistant technology altering marketing practices will involve predicting what users need before they know they need it. They can learn about an individual consumer's preferences and suggest the products that may be most interesting to the user. They understand data about the user—for example, where the user lives and what stores are nearby—and can provide ever more relevant marketing content to the user.
Advancing AI technology will continue to improve these predictive abilities in ways that will help match users with products they may need or be interested in. As a top online marketing agency in Hong Kong, our team of experts can advise on how to best capture these predictive technologies to lead potential customers to your product.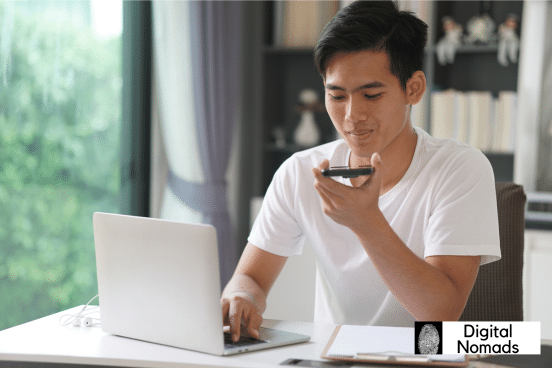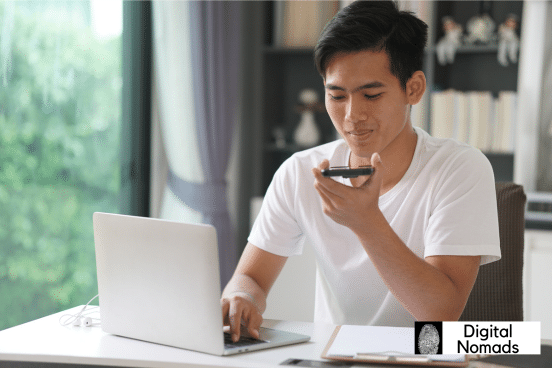 The future of marketing involves mixing and matching
The most important AI-powered technological innovations for digital marketing will not be any one technology or aspect, but a combination of all these facets. Users will mix-and-match different forms of Google search in order to find what they want, and marketers hoping to stand out from the competition must keep up on best practises and the latest technologies.
The new "near me" feature from Google is an example of technological combinations that are extremely relevant to marketers. "Multisearch near me" is a feature that will combine multiple forms of search—including words and images—and pair these search queries down by location. An example of this may be taking a picture of an attractive handbag, and typing in the colour or another text-based specification. "Multisearch near me" will find the brand, combined with the text-based search terms, and where it is available near the user's location.
Harnessing these powerful new AI-based search tools will be key to remaining competitive in the digital marketing sphere. As a digital marketing agency focused on lead generation and conversions, Digital Nomads is well positioned to ensure that your company is making full use of new mix-and-match search technologies.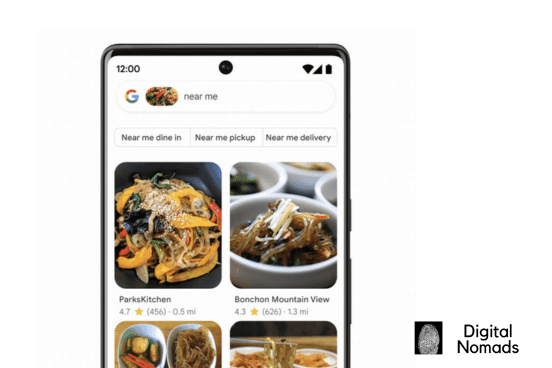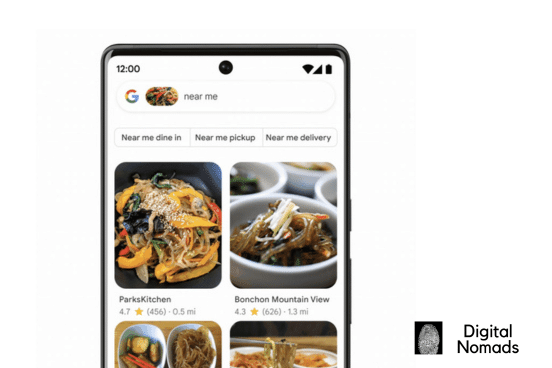 Google's new customer acquisition goal
Another important AI-powered advertising tool from Google is the new customer acquisition goal feature. This will be another game-changing piece of technology for revenue-focused Google Ads campaigns.
The new Customer Value Mode allows you to bid higher for new customers than existing customers, and the New Customer Only mode allows you to only bid for new customers. This helps focus your Google ads on the types of customers you're hoping to reach, optimising both the effectiveness of the campaign and the cost.
This will ultimately lead to greater access to new customers, which should drive up long-term revenue.
This feature will also allow you to run a single Google Ads campaign that targets both new and existing customers effectively, rather than wasting time and money building separate campaigns targeting new and existing customers.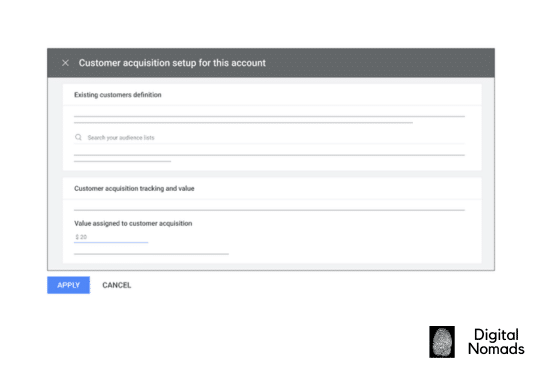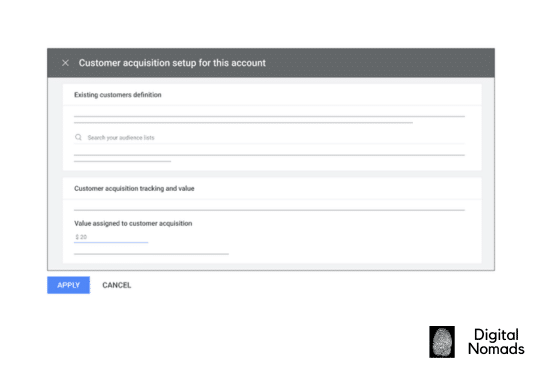 Conclusion
In conclusion, Google's multisearch features are set to revolutionise the world of shopping ads campaigns. By providing users with a seamless shopping experience across multiple platforms, retailers can expect increased visibility and conversion rates for their products.
However, it is important to note that in order to fully take advantage of these new features, businesses must stay up-to-date on the latest trends and best practices within the realm of digital marketing. Start optimising your shopping ads campaigns today with the help of our digital marketing agency and get ready to reap the benefits of Google's multisearch features!