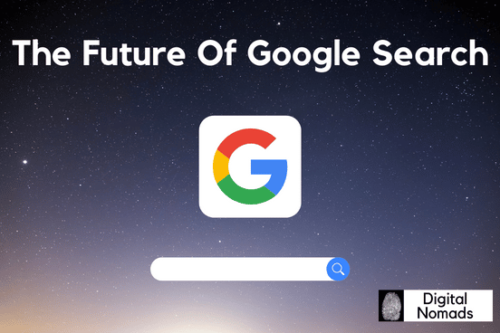 The Future Of Google Search 
Introduction
There's no doubt that Search Engine Marketing (SEM) has become one of the most critical channels for lead generation and conversions. As Google updates its features for a more sophisticated and more innovative algorithm, marketers are beginning to leverage their strategies to optimise their chances of reach. Whether through SEO or Paid Ads, Google's recent announcement will change the course of Search Marketing.
The main theme of Search development is how Google's ability to understand natural language queries has improved dramatically over the years and will continue to do so. In addition to improving its understanding of natural language queries, Google has also made it easier for users to complete their tasks by providing them with more information. For example, Search for a restaurant in Hong Kong and click on one of its reviews. You will see directions, opening hours, and other relevant information about that restaurant.
As we have previously highlighted, Google is the most visited website in Hong Kong, with locals using the platform for their online browsing experience. In this blog post, we will discuss the most important changes that have affected the search experience and how we as a Hong Kong digital marketing agency plan to approach Google's most recent updates and announcements. We'll also be touching on how marketers can increase their performance on campaigns in relation to Google's Search updates.
Here's what you need to know about the future of Google Search from a marketing perspective:
AI and the art of understanding human languages with Search
This month, the team at Google held their Search On 2022 conference, with the main focus on introducing the long-standing investment in machine learning and artificial intelligence (AI). During the presentation, speakers noted that the state-of-the-art language models had improved at understanding human language.
With these advancements, Google is developing new Search and ads experiences that better represent how we as people process information. While an average searcher may be oblivious to the inner workings of Google's algorithm as they type into the space bar, these new advancements reflect the progress made into Search. It's a great reminder of how far Search has come, and how flexible SEM Marketers must be to adjust their plans to gain valuable leads from the continuing updates. 
Direct communication and engagement between business and shopper
As Google continues to develop their technology, new ad experiences will also help consumers better connect with businesses directly. For example, Business Messages allows customers to directly communicate with brands through Search ads, getting timely information and engagement. So if a search needs to become a text-based conversation, it can. In addition, a 30-day re-engagement window allows marketers to have the opportunity to develop relationships with customers — both before and after purchases.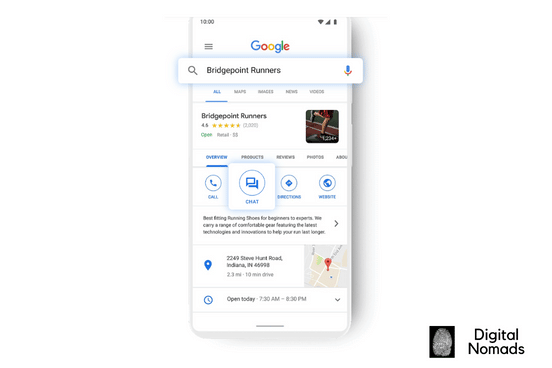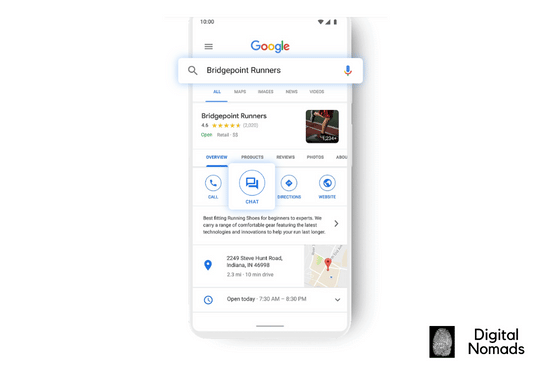 An immersive experience with visual and written Searches
In April, Google introduced multisearch—a new way to search using images and text simultaneously. As part of Google's plans to make Search more natural, and human like, multisearch allows consumers to search through visuals. As with Google Maps, shopping and searches is on the path to become a more immersive experience.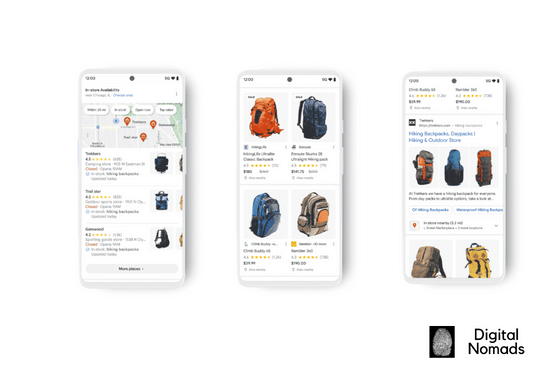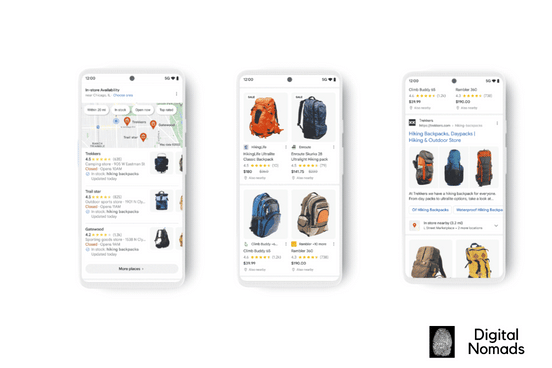 Using advanced computer vision, Google has managed to translate pictures with Lens effortlessly to identify a searcher's query. In addition, searchers can also simply type the word "shop" followed by whatever they're looking for and be fed and get a shoppable display of products from retailers and brands. Think of it as online window shopping. 
Marketers will be able to invest in visual Search with eye-catching images, and with the recent introduction of landscape images for mobile results, businesses will be given more control on where images appear in their search. Creating a more visual Search for shopping will make it even easier for consumers to shop online, regardless if they know exactly what they're looking for or are seeking inspiration.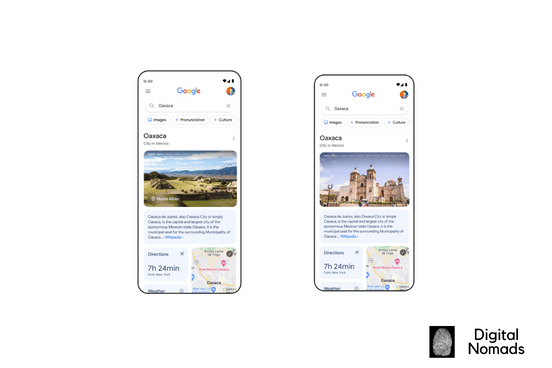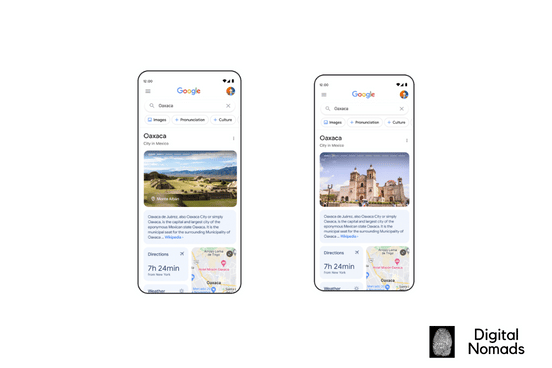 A development in mobile searches
Speaking of mobile, Google has made several enhancements to its search algorithm. Mobile searches will now display links to results in the search bar depending on populating results before a consumer submits a query. Shortcuts will also be added on the Google homepage for both audio and visual searches.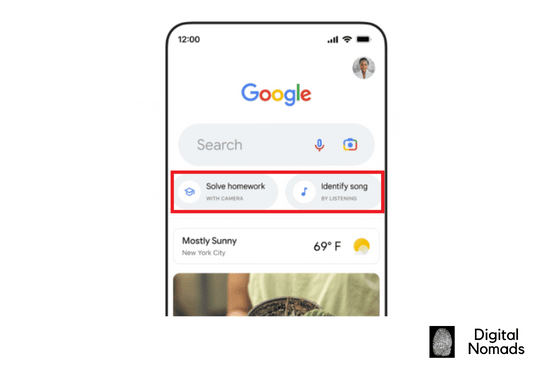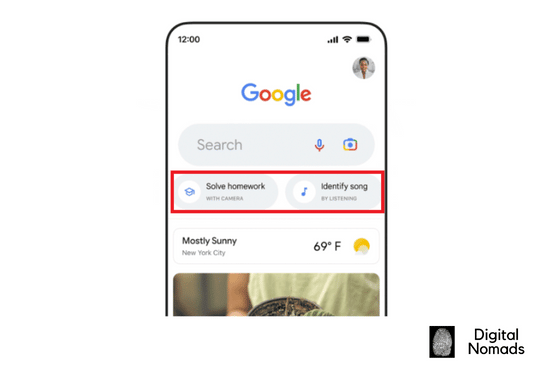 In addition, Mobile search results will offer a choice of text, video and images, providing a variety of choices to its searcher. So rather than starting a search and then scrolling through pages of results one-by-one, these mobile changes allow users to choose a choice of text, video and images early on in their search, similar to what we already see on desktop. The new mobile search results will help consumers find answers quickly, with links to the most relevant content.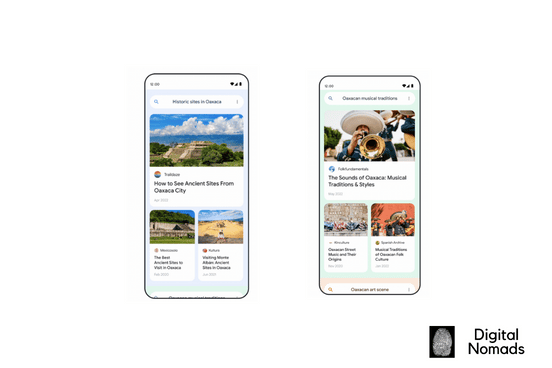 As a Hong Kong digital marketing agency of choice for different local companies, we are already aware of the great importance of mobile SEO,and with these recent announcements it's clear that Google continues the trend of enhancing mobile users' search experience.
Conclusion
For marketers, the evolution of Search means new opportunities to connect with customers in a similarly more natural way. Despite the inevitable frustrations of adjusting to new formats, Google's unique search experience is a welcome change that makes online searches more intuitive and easier to understand. 
Experimenting and testing with different solutions have been instrumental in providing us with the insights necessary to succeed and is something we as an online marketing agency are committed to doing. 
Our goal is to help our clients to achieve their goals through our high-quality work, innovative thinking, and dedication to service excellence.
Do not hesitate to contact us here to learn more about our work and how we can set your digital marketing up for success.