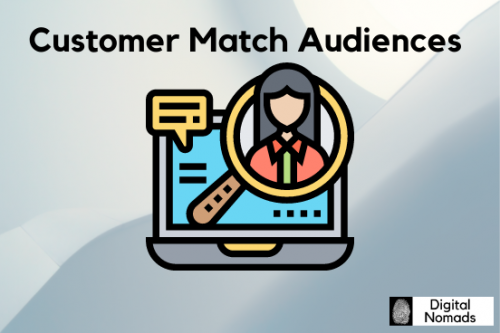 AN INTRO TO CUSTOMER MATCH AUDIENCES
Introduction
Both offline and online customer interaction is key to understanding your clients and the ways in which you can meet their requirements.
What makes this information so relevant is its source – that is your very own business clients. This is exactly where Customer Match comes to the scene.  As an advertising tool, Customer Match helps you put together your own set of data.
With the help of Customer Match, you not only get to reach and find a set of new customers, but also get an opportunity to re-engage with the existing ones in Google Ads. You can use Customer Match to look for new clients similar to the ones in your lists across various channels such as Gmail, Search, YouTube, Display as well as shopping.
Customer Match makes it easy for you to reach clients who provided you their contact details (email address). It helps upload first party customer data and use it to provide a customized message at just the right time. This is the same first party customer data that is brought in use to match against similar Google users.
This is the reason why the Customer Match targeting option is a great opportunity for you to boost the results coming from your online lead generation campaign.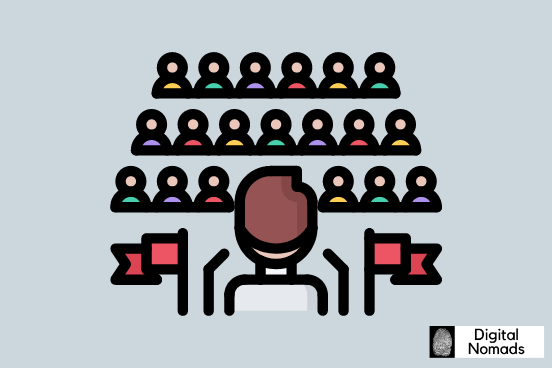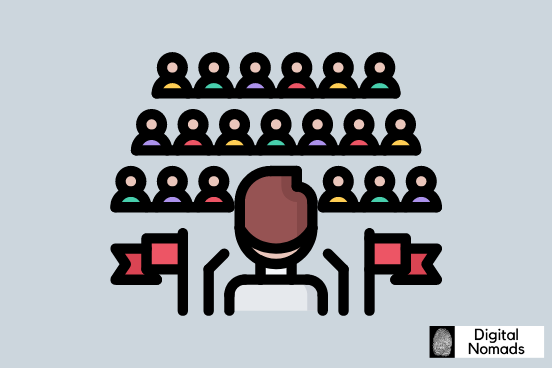 Why You Should Use Customer Match For Your Audiences?
There are many reasons why you'd want to use Customer Match when targeting the audiences for your  Google and YouTube Ads. This wasn't properly mentioned before but it's essential to write about it considering the rising importance of video advertising.   
The first and foremost reason to use Customer Match is the fact that it allows you to take advantage of first party data. It is this first party data that helps you share all the unique information about your customers. The insights you get through this data are not only exclusive, but also beyond Google's findings.
As a result, you get to strengthen your relation with your existing clients and even acquire new ones. With Google's growing concerns about users' privacy and phasing out of cookie-based remarketing, Customer Match is more important than ever.
Customer Match offers you a scalable solution for your target audiences using first party data.
Benefits of Customer Match 
Strengthen relationship with existing customers and reach new ones –
 

Make your existing clients reach out to a new product or service of their choice.

 

Search new customers whose profiles match your top clients.

 

Provide your existing customers with exclusive offers.

 

Plan remarketing for a dormant set of customers.

 

With the phasing out of cookie-based marketing, now it is more important than ever to switch to

Customer Match Lists

. These lists will make it possible for you to reach out to your best customers and find new ones as well. 
On the whole Customer Match lists can be seen as a vital tool to deal with your target clients. The best part about these lists is the fact that they do not require you to depend on a conventional tag-oriented audience.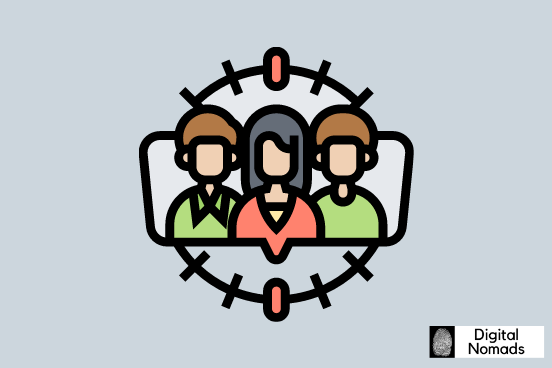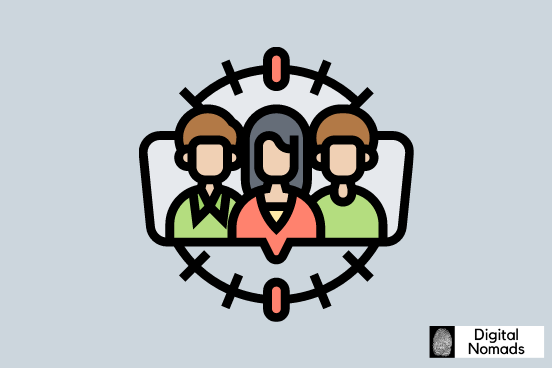 Conclusion
As a leading digital marketing agency in Hong Kong it's essential for us to define precisely the  most effective audiences for the digital marketing campaigns of our clients. It's paramount for the final success of online advertising focused on generating conversions knowing and targeting precisely the right people.
An essential part of an online marketing campaign is the definition of the buyer persona, understand who your ideal customer is and clearly communicate your marketing message while this specific person is online. 
If you want to understand more on how we have helped the companies we work with to define and boost the results of their online campaigns through the right audiences get in touch with us.