How YouTube Ads are effective for Lead Generation in Hong Kong?
YouTube Ads are very different from other types of PPC campaign as they offer a lot more benefits and features. The focus has often been more on coming up with engaging content that helps establish brand awareness with the hope of making use of stores for making a long-lasting impressing. With time, more options have rolled out which have allowed brands to focus more on lead generation and conversions but the priority has always been on building relationships and selling through stories.
YouTube offers advertisers a lot more options to make it a platform that offers more versatility to your business. You can use YouTube and roll out their TrueView feature for Action Campaigns. These specially designed campaigns motivate the users to take pre-specified actions as opposed to just absorbing the message and hoping it sticks. One of the appealing options that come along with these latest campaign formats is a "YouTube Lead Form Ad". This feature is big enough to change the face of advertisement done through YouTube moving forward.
Use YouTube for Action Form Ads
The latest expansions on YouTube have come in the way of YouTube for Action. This new expansion, allegedly, allows you to reach more audiences using intent signals. YouTube, as a platform, is become more essential by the day to consumer purchase decisions. 
Additionally, YouTube also allows you to drive conversions with the latest ad formats that are optimized for actions such as Lead Form Ads.
YouTube Lead Form Ads are driving leads via the in-line form submissions that mean you no longer need to navigate out of YouTube to be able to complete a form fill. It is a massive step in the right direction as it makes YouTube a lead-gen friendly platform. With that said, the users will still get the option of navigating to your website after completing a form fill.
What is the significance of TrueView Action Campaigns?
Prior to looking at YouTube Form Ads, you should pay a closer look at the new TrueView Action campaigns. These campaigns are basically video ads which show up on the TrueView placements while allowing the users to prioritize specific actions just like conversions or lead generation over general brand awareness.
TrueView Action Campaigns show up on-stream for videos and play before the videos which you actually wanted to watch.
TrueView Action Campaigns generally includes headlines, CTAs, and end screens. The users get the option to skip them after 5 seconds. However, those 5 seconds are more than enough to suck people in, and with the help of a relevant CTA, most of the work is already done. The CTA, when clicked, delivers people to your website's landing page, and this is where you can do your bit in focusing on the conversions or using a native form for driving leads.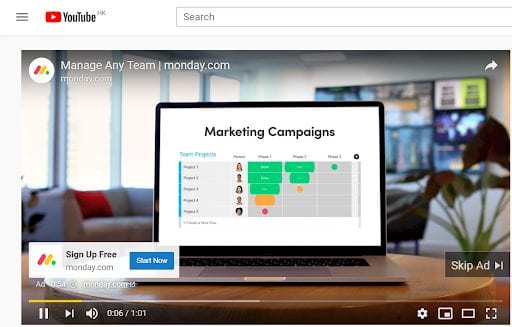 What to consider when implementing YouTube form ads?
There are some pointers that you should keep in mind when implementing TrueView for Action Form ads that help you get the most out of the marketing efforts you're putting. Here are a few of them:
     

TrueView Form Ads are highly compatible with most forms of YouTube targeting including remarketing, custom intent audiences, and customer match audiences. It would be an excellent idea to experiment with different forms of targeting as it'll help you generate better quality leads for your brand.

     

Always pay attention to the ad copies. Be sure to keep an apt headline and that the respective CTA is descriptive and falls in-line with your campaign's objective.
Using TrueView for Action Form Ads, the digital marketers can engage with thousands or millions of users online by tapping the Google/YouTube audiences that engage with your YouTube ads. Everyone can benefit from this new feature, whether you are an upcoming entrepreneur on-the-rise or a brand looking to widen their horizon using YouTube. No matter what field you're in, you can always add TrueView for Action Form Ads and improve your digital marketing strategy.
Do these YouTube Form Ads matter?
YouTube Lead Forms have opened up massive opportunities for new and current businesses to come on YouTube and leverage its effective ad platform features for more full-funnel marketing.
Through this amazing platform, you can generate interest and create brand awareness through campaigns that range from Discovery ads to bumper ads, and more. 

Hitting your target audience with appealing ads to entice them into sharing their details with you, signing up for a free consultation, or getting a coupon code or personalized quote, or anything else that you wanted in exchange. Once you have got the user to move through the funnel, show them the conversion ad.
Advertisement across multiple ad platforms has always been an enormous opportunity. Most advertisers tend to forget that they don't just need to cast a wide net but you should always move through the whole process.
It would be like suddenly getting a lot of people to go on first dates with you but not being able to follow up with a second, third, or fourth date because you have no idea how to follow up.
Is there any downside to YouTube Form Ads?
Any business looking to YouTube for marketing or advertising will need YouTube's Form Ads to get whitelisted for by Google. It means you don't get to decide if you want to run them you must get into your campaign manager mode and start creating. This can be a barrier of entry for many smaller brands that don't believe in advertising regularly on YouTube or haven't used online means for advertising for long.
YouTube Form Ads can be cumbersome to create. You'll have to create each ad form individually for every campaign as there is no option for adding forms to pre-existing campaigns. It can often be time-consuming, especially because the information obtained from such campaigns can be limited. Unlike some other platforms where you get to ask more extensive questions, here you can only get to know basic details like name, phone number, email, zip code, etc. Even though this is personal information, it isn't overwhelmingly useful especially when you're looking for qualifying leads.
Because of the culmination of such factors, a lot of businesses don't benefit that much from Lead Ads by YouTube at this point, at least not comparatively.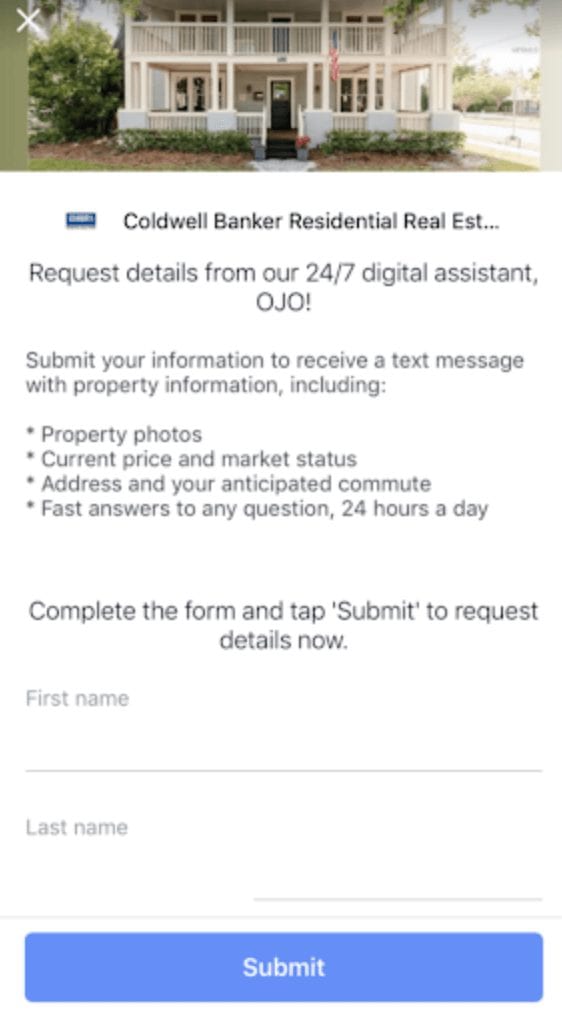 Conclusion: Final Thoughts
YouTube has expanded and become an integral player in most business' marketing strategies thanks to features like YouTube TrueView and Lead Form Ads. These features have helped advertisers gain access to more traffic. Currently, the ad format might have some limitations but YouTube is working on it to make advertising a better and more effective experience long-term. A number of ad options get rolled out for a small number of advertisers and then expanded functionalities of new features are added later on.
The time has come for the advertisers to make the big switch. Platforms like Facebook, LinkedIn, and Instagram's version of Lead ads is effective but the latest additions have made YouTube the go-to destination for finding lead generation and conversions. YouTube's latest services have demonstrated that this platform has become even more valuable for marketing and you should definitely consider switching to it right away.
Get in touch to receive help for the set up of your YouTube lead generation campaign.