Search advertising lets you get to the customers first when they are searching for solutions to their problems. Search advertising is a potent tool to generate leads and for capturing the interest of the users when they're primed to make a purchasing  decision.
Google Ads comprises of search, display and application ads on its commercial platform. Google Ads will display your ads on different websites, search result pages and mobile application which are part of the Google network. A deeper understanding is needed to understand how the different constituents run in Google Ads campaigns so that message targeting to potential clients is done in an optimal way.
Use of Queries and Keywords
Google Ads allows advertisers to select keywords which are mapped to search queries of online users. People searching for the query "co-working space Hong Kong" will be displayed in your advertisement if that is your keyword.
Advantages
Every time a user does a search in Google, an algorithm determines the relevancy of the keywords set by you against the query. There is no need for the keyword and the user search query to be exactly identical. Taking the example of "co-working space Hong Kong" your ads are qualified to be displayed for a similar range of search strings of the users such as
Co-working space list Hong Kong;
Hong Kong co-working  spaces prices;
Co-working space Hong Kong with a great view;
The best co-working spaces in Hong Kong;
Free office co-working space in Hong Kong.
Disadvantages
An ordinary keyword can correspond to loads of search strings which may not be entirely the ones you expect. This may pose a difficulty for you since many of the advertisers 'want their ads to be specifically targeted for users searching for a specific type of product, for example, a hot desk. Another issue that crops up is that your services are paid when the users are searching for free solutions. Google Ads have devised a way to establish a proficient way to attain synergy between the search query and keyword.
Types of Keyword Matches
Google's Broad match enables a keyword to initialize your ad to display when a user does a search for a phrase, comparable phrases, deviations in spellings and synonyms. Careful analysis is needed to see the strictness of match type and the prospective search queries that could activate them for presentation.
Least Strict in a Broad Match
The least strict option allows your keyword to match the inputted search query which includes variations of the words used in the search string. Taking the example of "co-working space Hong Kong" then the following prospective queries can be mapped to your keyword.
co-working space Hong Kong, co-working space for 20 employees in Hong Kong, Hong Kong co-working space timetable, free co-working space Hong Kong, how to find a cheap co-working space in Hong Kong, how to find the right co-working space for a big multinational company based in Hong Kong.
It is not recommended to use the broad match as it may display your ads for irrelevant queries and this does not help to generate leads.
More Strict in Broad Match Modifier
In this format, specific words can be chosen as keywords so that they can be matched to the search query. The way to do this is to add the plus sign in between the words of your keyword phrase.
Keyword: +co-working +space +Hong Kong;
Corresponding queries: co-working space Hong Kong, co-working spaces in Hong Kong, space for co-working in Hong Kong;
Queries not included: free co-working space Hong Kong, uncomfortable co-working space Hong Kong, dirty co-working space Hong Kong, messy co-working spaces Hong Kong.
Phrase Match
It is severe in a way that it needs the keyword and search string to contain the exact words and in the same order. Quotations should be used to convert your keyword into a phrase match.
Keyword:"co-working space Hong Kong"
Queries that are matched: co-working space Hong Kong, best co-working space Hong Kong, co-working space Hong Kong with a view
Exact Match
As the name suggests, there is no scope for variations between the keyword and the user query. Both of them need to be an exact match. Only minute variations such as pluralization and changes in tense are allowed.
Negative Keyword
If your ad targets users searching for a solution with a paid product or service, then add "free" in the list of negative keywords. This precludes the possibility of your ad targeting users searching for free solutions.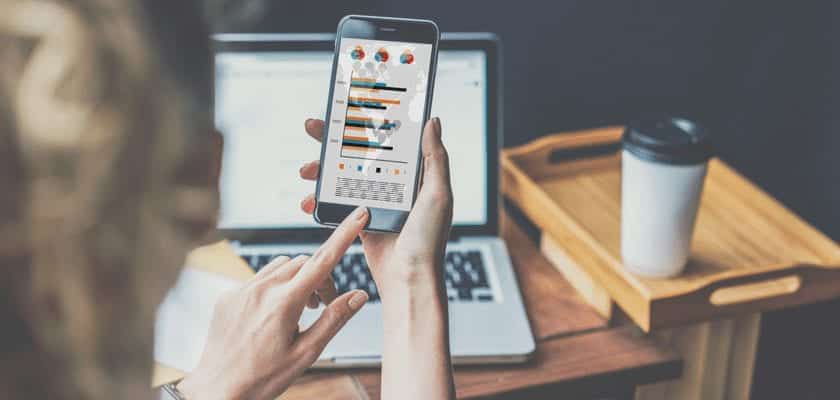 Keywords should be selected carefully
The way in which are keywords are to be used depends on
The advertising outcomes
Level of strictness.
Less Strict Instances
Use this approach if you are in the middle of a new campaign and want to gain insights into the type of search phrases that people are using. Do a broad match for advertising co-working space in Hong Kong to observe the range of user search queries. Consequently, you can tweak your keyword list and formulate new ideas as to what type of phrase or exact keywords you can use in the future.
More Strict Instances
This gives you added control over the display of your ads on search queries. Follow strict procedure during the abridgment of your advertising budget to augment the flow of relevant traffic. Strict keywords lead to robust landing pages which lead to higher conversions.
Keyword Planning
Keyword planner in Google Ads is a wonderful tool to conduct an apex level research. Search volume of keywords can be estimated and gives you an idea of how much CPC should you go for. Though it has great depth for analysis, you should test your own keywords before finalizing the parameters of the keyword search campaign. It is advisable to do a Google search for the primary keyword (co-working space Hong Kong). The following search result will be displayed.

Quality Score
The Ad copy and landing page should have the attributes of relevancy. The reputation of Google will be at stake if your website has below par standards or suffers from irrelevancy. The importance of the quality score can be known by how the click-through rate can influence the quality score.
Quality score assesses your ad quality, keywords and landing page. Quality Score gauges the pertinence of your ad with your ad keywords. Google determines that your advertisement is of superior quality if the average click-through rate for your industry is 2% and your company has a 4% rate. You can know more about at click-through rate at how the click-through rate can influence the quality score.
If your website performs poorly on the ad quality, inferior landing page and miserable click-through rate, you will end up shelling out the higher quantum of money than your competitors who did a good job at those things.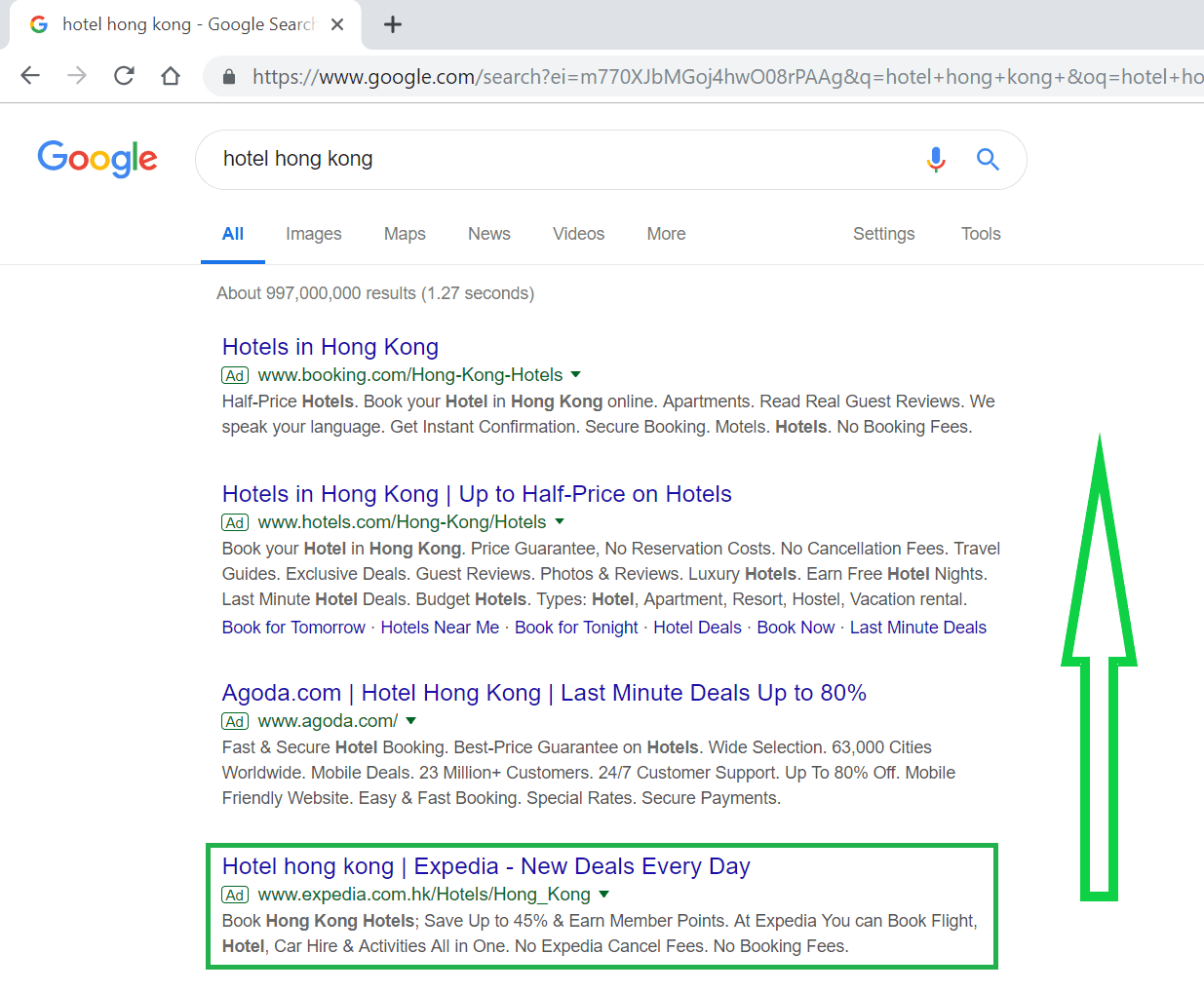 The Way Forward
Google Ads is a superb platform for lead generation through advertising. Being an advertiser your ultimate responsibility is to systemize your campaigns, ad groups and keywords in such a way which enables the user to recognize your relevancy for their search queries. You can contact us for charting a course for you in methodical techniques of testing. It is not sufficient to take a break after campaign creation with a huge budget. The right way to go forward is to test your campaign on a narrow budget, leaving space for optimizations and then scaling the budget when you hit the right plan of action for success. Contact us for professional help to set up your lead generation campaign.