COVID-19 SEARCH TRENDS THAT ARE IMPACTING YOUR SEO
Introduction
The pandemic has had a drastic effect on our online behavior, our screen time, the platforms we use and ultimately SEO. Let's dig deeper into the impact of Covid-19 on SEO.
With the Coronavirus outbreak, people went through unforeseen challenges that have brought about a number of changes in their day to day life.
Despite the fact that more people are currently being vaccinated, the effects of the pandemic will continue to influence all our lives for quite some time.
Certain changes brought on by the pandemic are here to stay forever, be it our personal or professional lives.
The same will be the case with SEO.
With the outbreak of the pandemic, a growing number of businesses have started to realize the perks of SEO.
Searches in Google show how the pandemic put SEO in the spotlight and continues to touch heights of popularity, providing businesses with a chance to stay relevant.
Let's talk about 4 other ways in which the pandemic has influenced SEO.
The Pandemic-Related Searches
It's been a year; still the Coronavirus pandemic is fresh in the memory of most of the people. Some questions have been resolved in the last 12 months, but there are still many left unanswered.
All information surrounding the pandemic is crucial. This is exactly why Google has worked upon making it easily accessible for users worldwide.
Answers to all queries regarding Coronavirus can be found on the first page of Google. You can check out trusted sources on the first page of Google that provide you with current updates, number of cases/vaccinations in your area, testing centers, stats and precautionary measures for the pandemic.
With lockdown restrictions continuing in many countries, search for topics covering fitness, hobbies, music etc have also increased in number.
There has been a dramatic change in the lives of most people that has pushed them to pick up new hobbies.
This is the best time for businesses to look for innovative ways to offer valuable content for their services and grab the interest of their target audience like never before.
Read your audience and stay updated with what's trending so you are ready to offer valuable content that people are truly looking for.
A New Relevant Role For Local Businesses
Local businesses have faced a hard blow since the onset of the pandemic.
Now it's more difficult for local businesses to stay functional than ever. Still there is an increasing number of people who support local and small businesses near them.
In fact, disruptions in the supply chain and travel related restrictions have made local businesses more viable and safe for consumers.
This is something that is here to stay. According to an Accenture survey, 84% of consumers look forward to continuing buying from local neighborhood businesses even after the pandemic is over.
This consumer behavior is also confirmed by the steady rising in number of the "near me" searches.
This highlights the importance of investing in local SEO for every small business.
Ultimately small business owners want their shop to be found in the search results when people in the area are looking for businesses that match specific requirements.
The pandemic has also transformed information shared by local businesses.
For instance, a number of businesses that have physical stores and allow customers to visit have had to cut short their hours of operation or change their schedule.
Some businesses might also have had to add new information regarding pickups or delivery services.
Consumers will continue searching for local businesses offering take-out, buy online & pickup in-store (BOPIS ) along with other contactless services.
Now more than ever it's absolutely important for companies to have a constantly updated Google My Business account with info including working hours, product details and offers.
Small businesses also need to ensure that their websites are up and running with all significant information concerning the pandemic to help users.
An updated website and listing is key to be trusted by Google while making your information available to your target audience.

Online Shopping is More Popular
The restrictions introduced with  the pandemic have turned many people into  online shoppers.
A lot of nonessential businesses were forced to close their doors to walk in customers last year.
Despite the reopening of these stores not many people have bought from them.
Store sales have been  affected by the limit on the number of people allowed in the physical space of a shop. Factors like these have made online shopping more safe and convenient for consumers.
Accordingly to an  UNCTAD research  the number of people shopping online has significantly gone up since the pandemic.
As a result, it's an ideal time to start an ecommerce store.
An ecommerce store allows you to continue doing business, even with people staying in their houses.
Setting up an online store is just the first step. You'll need much more than that to turn up your sales.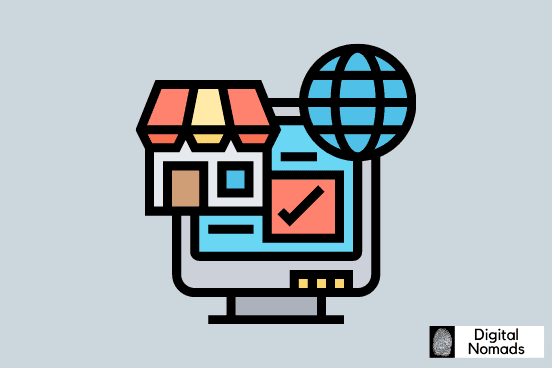 The Importance Of Evergreen Content 
With so many businesses closing temporarily last year, one might think of investing money or time in SEO as something not necessary.
This is wrong, it's a perfect period to invest resources in your SEO activities.
Businesses need SEO more than ever, be it for new content or just updating old content.
You can use Covid-related keywords in your content to increase reach. However, that's not the only way in which SEO can increase sales for your business.
There might be interest in pandemic-related content at the present, but it is likely to lose relevance in the long run.
The ultimate advantage of SEO is its ability to give you results that will last for a while. Despite the fact that SEO activities might take months, it will still be a value for money investment.
Evergreen content is an ideal solution to start working on making your SEO successful in the long run.
Sales might be low at this time, but evergreen content will eventually help your target audience to buy in the future.
Conclusion
Despite the enormous changes that have occurred  in our lives, the pandemic has made us realize the significance of SEO for small and local businesses.
With increased reliance on the internet, SEO has become a crucial activity for online sellers.
It's essential to realize the importance of search engine optimization in the digital marketing strategy and start working on that.
As a leading digital marketing agency in Hong Kong we help our clients to increase their visibility in the local market for trending searches and maximize the opportunities coming with them. If you are unsure how to adapt your search engine marketing strategy to the current trends get in touch with us.