Google Shopping Ads
If you have an e-commerce business it's essential to be found immediately in the search engine in order to increase your potential sales rate and get in touch with your future clients. Usually people who do online shopping never buy from the first e-shop they find, on the contrary, they evaluate different options before making a final decision.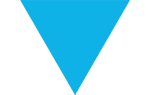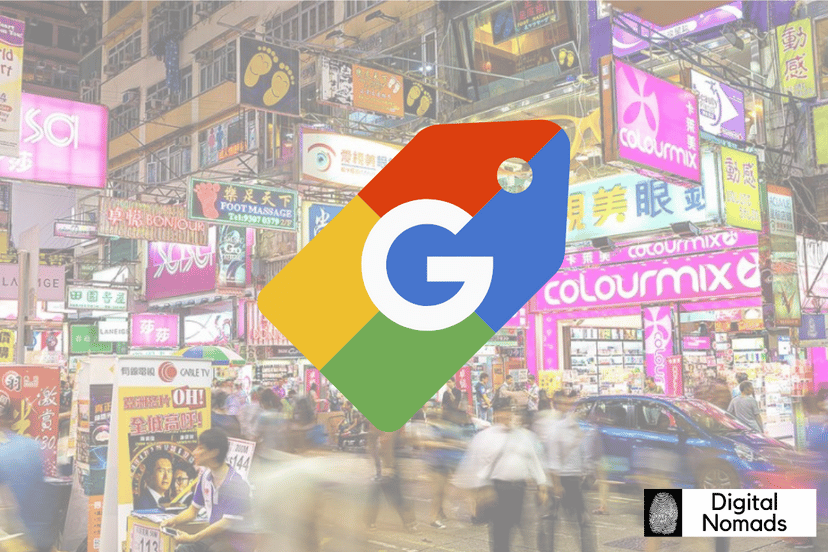 How can you be sure to make a first great impression and have more chances to have a sale?
Google Shopping Ads are a great answer to all the needs of e-commerce shops that want to efficiently show their products in Google. These ads have been available for Hong Kong advertisers since 2017. The physical presence of so many e-commerces in the city makes this format incredibly useful for the local businesses.
Google Shopping Ads also known as PLAs (Product Listing Ads) represent a unique opportunity for your e-commerce business. Google gives you the possibility to show in the search results the image of your products accompanied to a short description and the price. The immediate result of this kind of online marketing campaign is putting the items you sell in a very attractive spotlight.
Shoppers who are knowledgeable about your brand will be able to easily distinguish your business from competitors.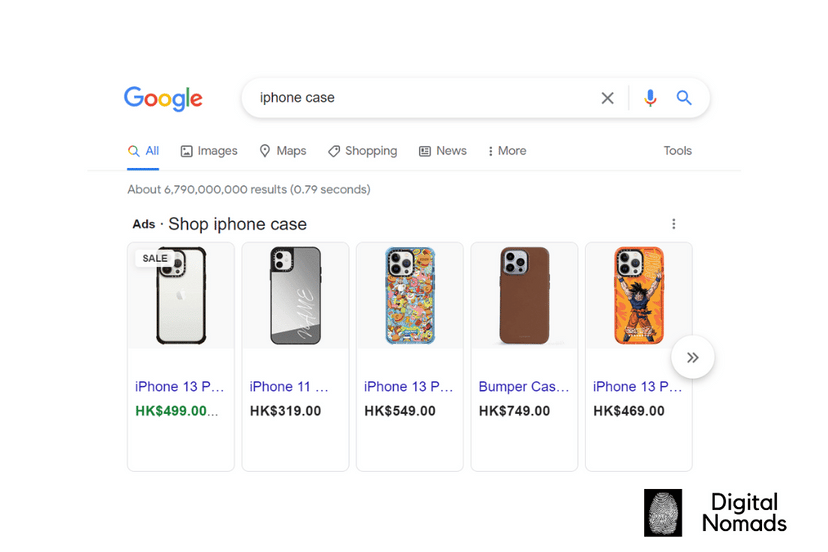 Google Shopping Ads campaigns don't work with keywords like the classic search ones, they work with product feeds. A product feed contains detailed information about what you are selling (For example unique ID, price, product title, product description, image etc. etc.). Product feeds are the foundation of a Shopping campaign and they are collected in the Merchant Center. Having precise and updated product feeds in the Merchant Center plays a big role in the overall success of your Shopping Ads campaign.
We help our clients to have a well organised Merchant Center with automated product feeds upload solutions. Our work will save you a lot of manual tasks. You will have more time to focus on your strategy and handle additional sales.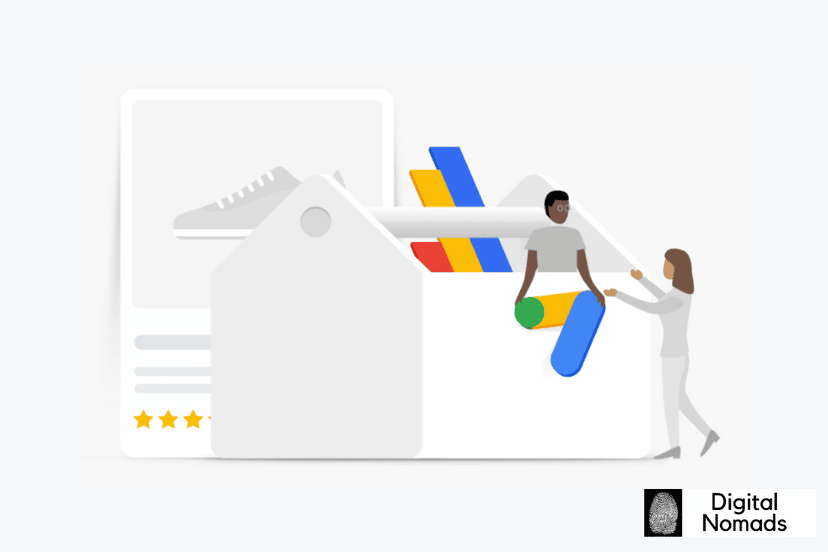 Google Shopping Ads are the right answer for e-commerces that want to share their marketing message with users that already know what they want to purchase. This form of online marketing puts in touch brands with consumers that are interested and ready to buy a specific product.
We decide which product feeds to show your ads for depending on your objectives and business needs. You DON'T need to have a huge budget to be competitive for positions in the first page of Google. We optimize your Shopping Ads campaign in order to make you pay a reasonable cost for your clicks and bring you back tangible results.
How Shopping Ads have evolved since their initial launch in Hong Kong
The latest advancements of Google Shopping Ads have seen the introduction of Google's Smart Shopping Campaigns. With Smart Shopping Campaigns advertisers are able to get access to the dynamic remarketing function. Once the online buyers click on your shopping ad, they'll be shown exactly the products they searched for also in the Google Display Network. This extends dramatically the reach of your Shopping Ads as the Google Display Network covers more than 90% of the websites online. Ultimately your new potential clients can see the ads for your products and brand while browsing numerous sites including YouTube and Gmail.
Moreover Google Shopping Ads results have been improved and supported by the latest Google machine learning technology. With the elaboration of auction time signals to capture the unique context of every search, machine learning helps advertisers to maximise the results of their campaigns through the smart bidding options. Automated bidding options or smart bidding solutions help you to get more sales for a lower cost per click or increase the overall revenue of your sold products against your advertising spend (ROAS option).
We support our advertisers to understand which bidding solution and automation is the best for them by analysing in detail their business needs, the products they sell and the competitive landscape of their advertising campaigns. In every situation we have you covered and we work to make sure that your Shopping Ads remain performing and don't suffer from technology changes or variations of the online scenario.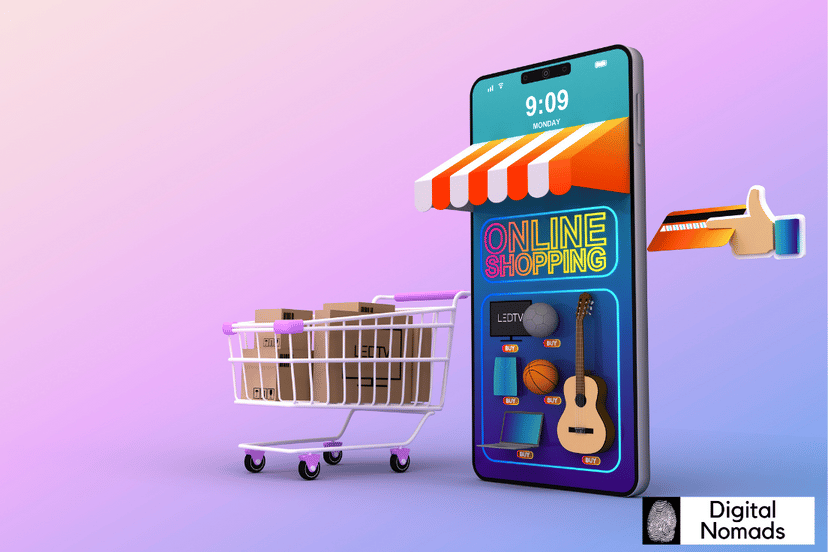 You don't need a big budget you just need the right people
Google Shopping Ads are a great solution which makes small e-commerce shops competitive against the ones with more resources. But only with us you'll reach the competitive edge. We know how to gradually increase the quality score of your Shopping Ads campaigns to make your daily cost less expensive and spend your budget wisely in order to have more sales.
Your Shopping Ads will appear on the search engine the same day you start the campaign. In comparison to the organic optimisation of your website search results (SEO), Shopping Ads represent a faster way for e-commerce shops to have a more prominent listing in Google and achieve from day 1 more sales. As we already said, you'll be able to differentiate your marketing message and make it more effective and precise through dynamic remarketing and the Smart Shopping campaigns option.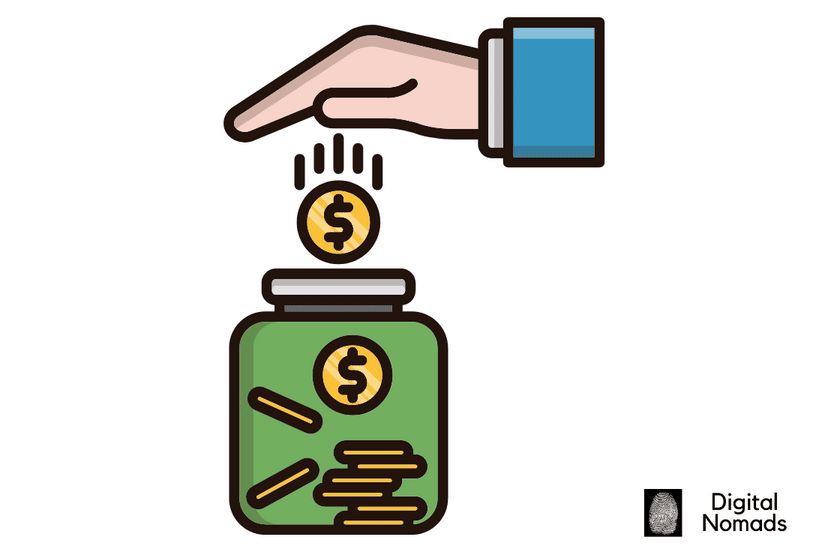 Why Digital Nomads Hong Kong
At Digital Nomads we help you to set up and continuously optimise your Google Shopping Ads campaigns in Hong Kong and worldwide in order to maximise the return on every dollar of advertising spent. Having worked at Google for top brands and worldwide known agencies give us knowledge and expertise that few agencies in the market have. We are qualified professionals in managing Google advertising with a proven track record. Our lead generation solutions bring to e-commerces results which translate into new sales.
Included in the Google Shopping Ads management we offer you a FREE Google Analytics and Google My Business set-up and optimisation. We fine tune your Google Analytics to get the most out of the Google Shopping Ads campaign. We crunch the data and use them to optimise your online exposure and target with precision the right audience.
On a daily basis we check the performance of your online marketing campaigns making sure to gradually and steadily increase your advertising ROI. We use a "test and scale" approach, adapting our initial assumptions to the actual market trends and eventually finding the right set-up to sustain the optimal performance of your shopping ads.
In Hong Kong, where the majority of users search for products online and buy them offline, through the right set-up of Google My Business, we ascertain that your brick and mortar shop can be easily found by new local clients. Our strategy is shaped around the behavior of local consumers. We use location intent signals to maximise your offline sales and create a successful synergy with your online Google Shopping Ads campaign.
Last but not least, we are a Google Partner, qualified professionals officially recognised and with a proven success track. Clients have given us their trust and we've paid them back with results which have turned into long lasting business relationships. We always want to establish a profitable and durable collaboration with your business as well. So what are you waiting for? Request a free consult and start achieving concrete results from your Shopping Ads campaigns.